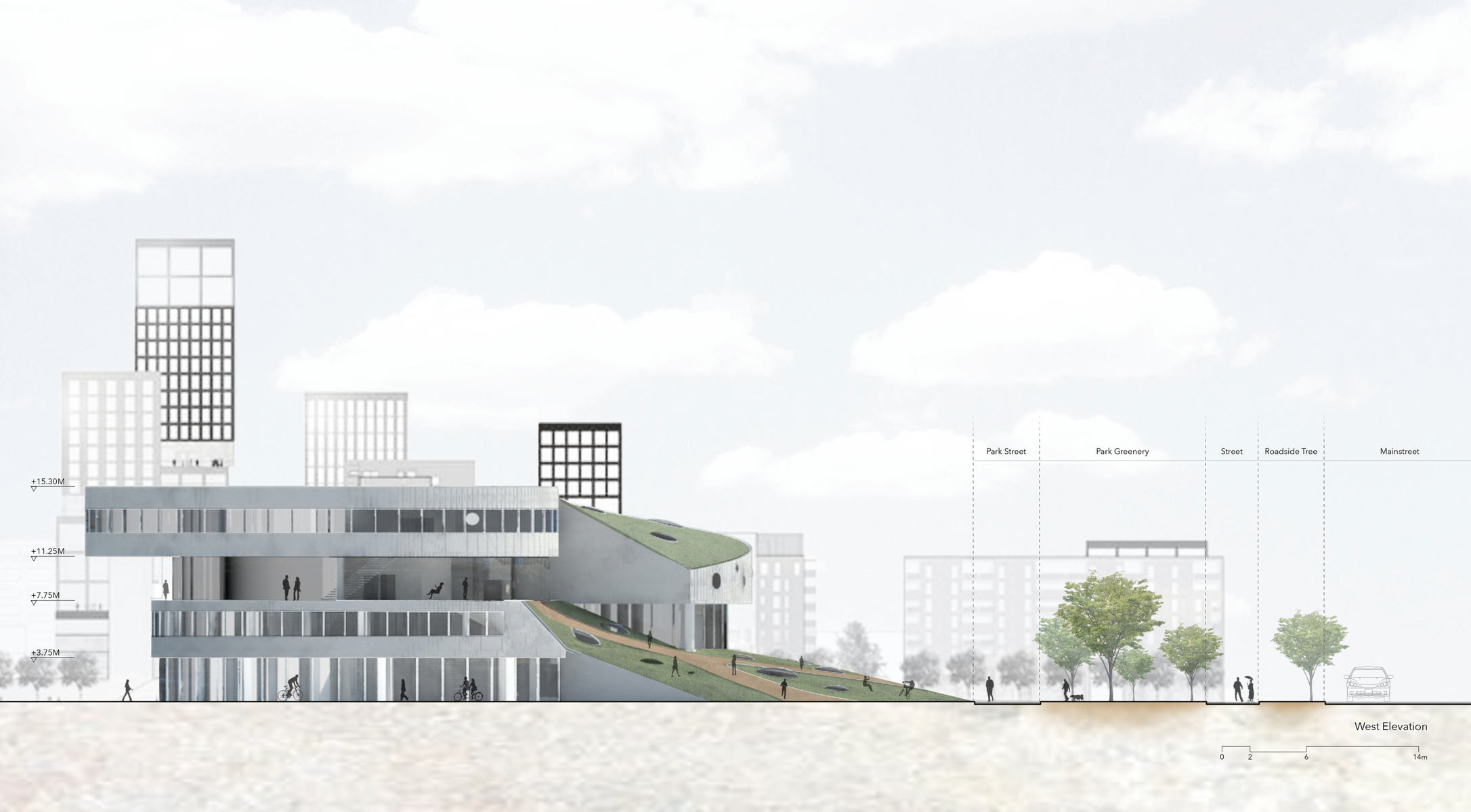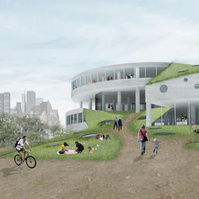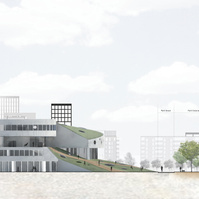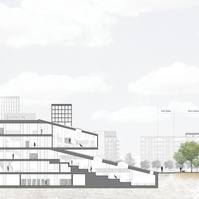 Location: Minato-ward, Tokyo, Japan
Term: September 2016 - November 2016
Type: Studio
Assimilate the Green Landscape
Given the task to design a public library in a park located in a busy business district, Minato-ward,this project focused on integrating the atmosphere of the park, and the Green Landscape stretching out into the city. Since such landscape has been the vital foundation of public outdoor activities inJapan, the design aims to assimilate the landscape accompanied with the social activities in the park,in order to offer an opportunity for users to interact with the library both from inside and outside, and to propose an alternative model to somewhat"closed" atmosphere and contemporary design of public libraries.
A new form of Public Library
The landscape penetrating into the building volume, creates a symbiotic relationship between the park and the library, while offering a pathway leading the visitors to the entrance located in the second floor and the third. The slope-like landscape functions as a foundation for variety of public activities, simultaneously amalgamating various platforms that public libraries should offer -spaces for work, public interaction and play.Achieving such "publicness", the design proposes a new role of public libraries in this modern society, by truly becoming "the Part" of the park.
Light, View, Guide = Window
Circular windows dispersedly attached in the building varies in size, creating varieties of interface between outdoors and indoors.Small windows may offer an ample sunlight and view for users in library, while huge one's may direct a spotlight on particular activities.During the night, diffusing light from the interior becomes a landmark for office workers, assisting their way to home.
Diverse Internal Space Composition
The library provides varieties of spaces such as stepwise reading spaces aligned to the slope of landscape, and terrace spaces engendered by the difference between the split volumes. With the combination of the arrangement of windows, visitors are provided diverse opportunities in finding suitable places for them to work or read, while having free optional access to the outdoors through four different entrances, located in the building. The library shows city scale connection with the existing green landscape, while taking in the public society as the part of the library. The Verdurous Library becomes the public symbol of the city.