Serbian Embassy in Canberra (2018)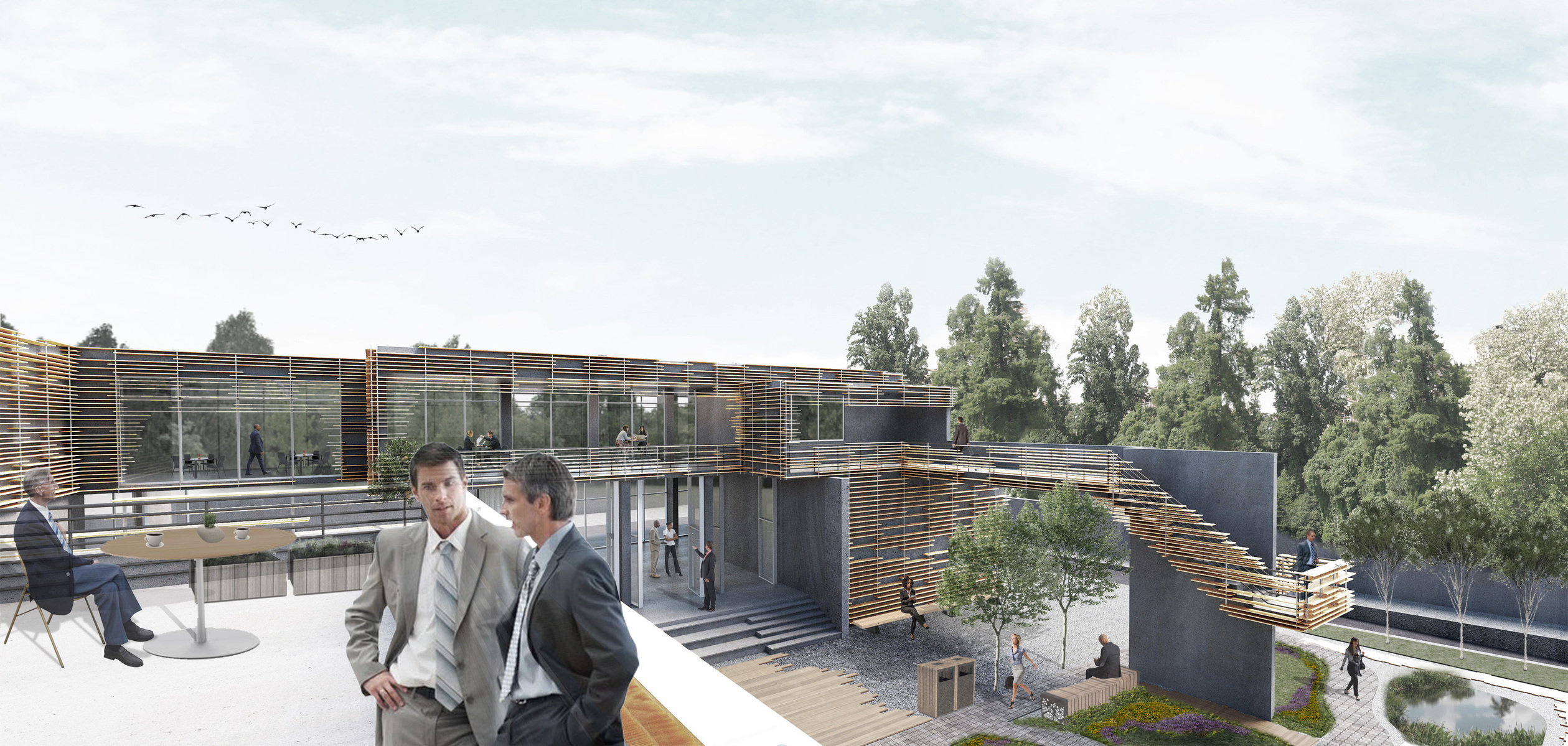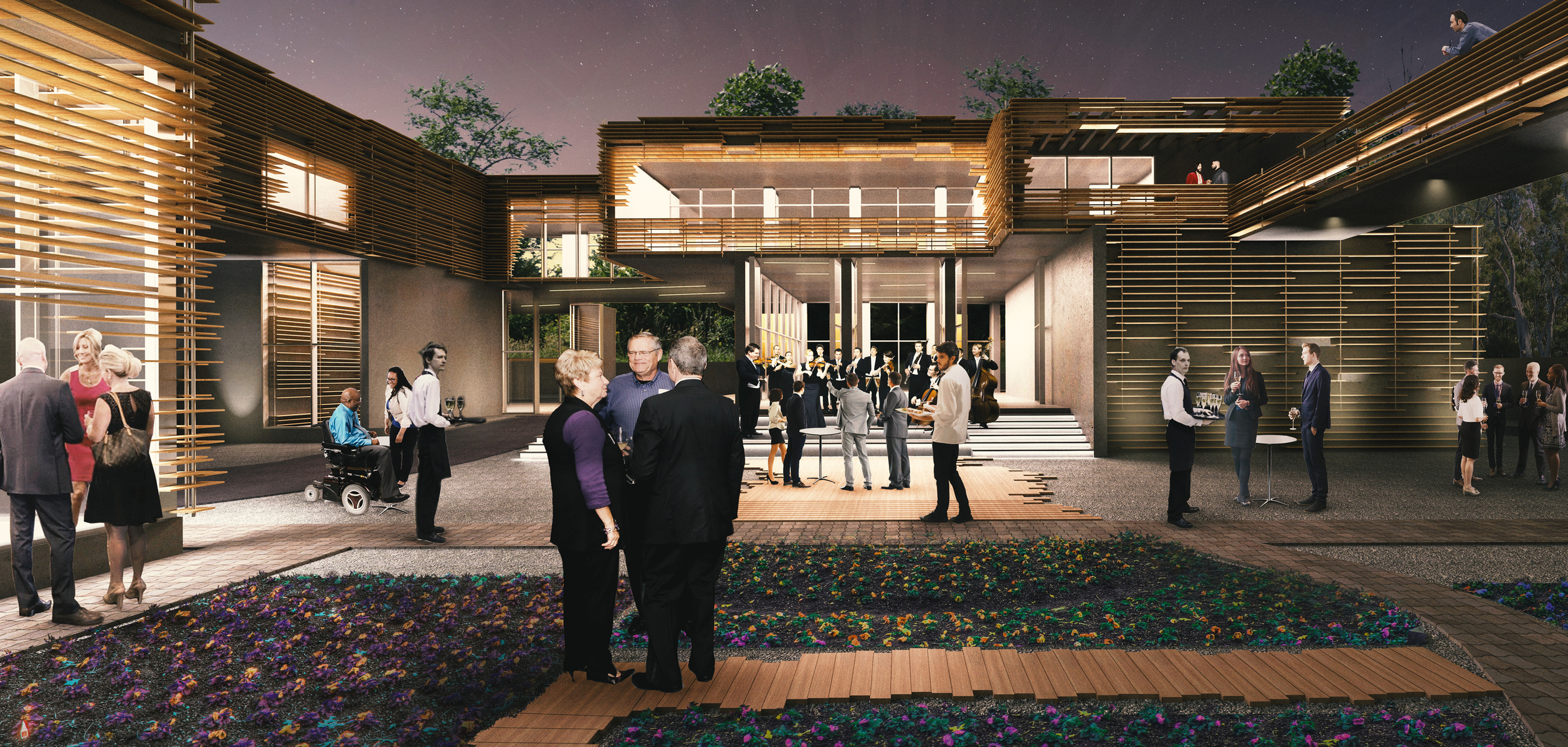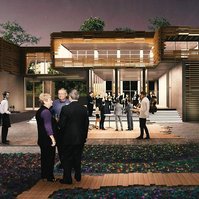 Location: Canberra, Australia
Term: June 2019 - July 2019
Type: Competition
Co-workers: Ivan Filipovic, Akitaka Suzuki, Daisuke Kobayashi, Mayuko Mikogami
Awards: Association of Serbian Architect Jury's Grand Prix
Embassy, the home for All
This is a project for designing a new SerbianEmbassy, located in a nature abundant district in Canberra, Australia. In order to initiate the design, intense focus was put on questioning,"what are the problems of recent/conventional embassy design?". According to further studies, emerging problem of it was its"introvert program", like Panopticon, due to heavy requirement from the aspect of security.Since Embassies should ensure "Safeness"throughout its program, but also as an architectural "Object", conventional design tends to disconnect the society through its architectural expression. While understanding the significance of Serbian community in Australia and the important identity of the site (Eucalyptus trees were required to be preserved), the design aims to realize a new typology of embassy, literary expressed as "embassy as HOME", by positively experimenting how embassies can offer sense of "being home" both for the clients (users) and the public society.
Exterior Garden - "Connector"-
Based on the concept as a "HOME", the challenge was to propose an integrated scheme of Public/Private interface, while achieving ample separation to achieve safety,and how to overcome such contradiction.The proposed solution was to positively use the intermediate exterior space, defining it asa "Connector". While achieving safeness by separating the building volumes based on its functional character, the exterior garden located in the heart of the embassy, re-connects each of the volumes, operating asa multifaceted space where public events,social gatherings may occur. The garden is also connected to the main road through its transparency of the building volumes facing the road, which represents social functions such as exhibition spaces, lounge and bars. Sufficient circulation was realized by connecting the separated volumes with a path bridge on the second floor, while on the ground floor,extension of the garden can be interwoven throughout its facility.
Diverse Scheme for Social Gatherings
While giving the quality as a botanical garden to the inner courtyard, the existing trees including several protected ones were integrated into the courtyard, providing both the Australian culture and the atmosphere of Serbia by additional vegetation. Since it was dedicated that the new Serbian Embassy would be a gathering place and various activities, it was logical to offer a form that would emphasize the value and quality of existing greenery and enrich the existing vegetation with an inner courtyard.The inner courtyard plays a significant role in realizing various activities where public interaction can be expected. With the combination of several elements in the building, the embassy can transform into a social space where public activities such as promotion events,Festivals, Concerts can occur.