Productive Patchwork (2017)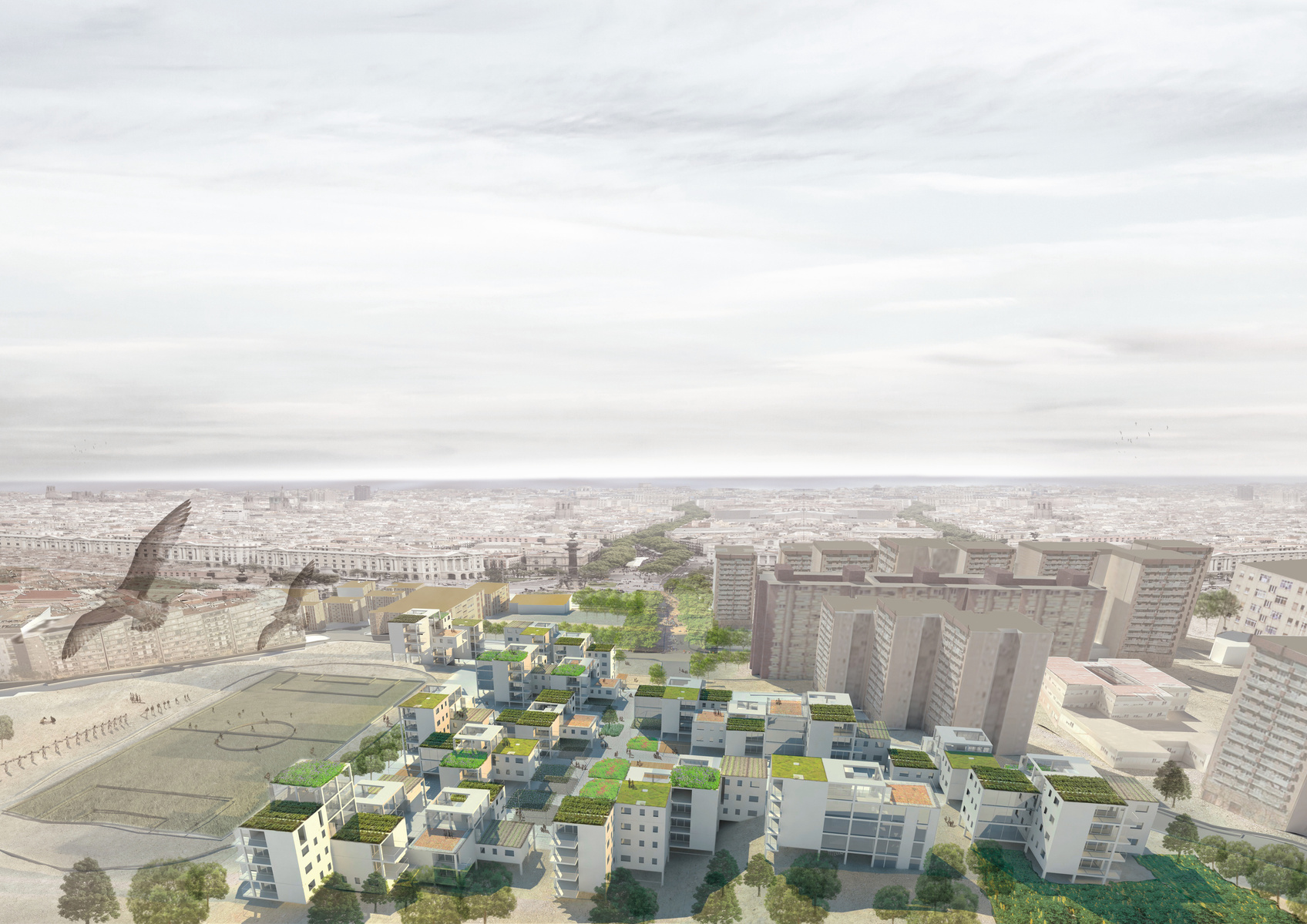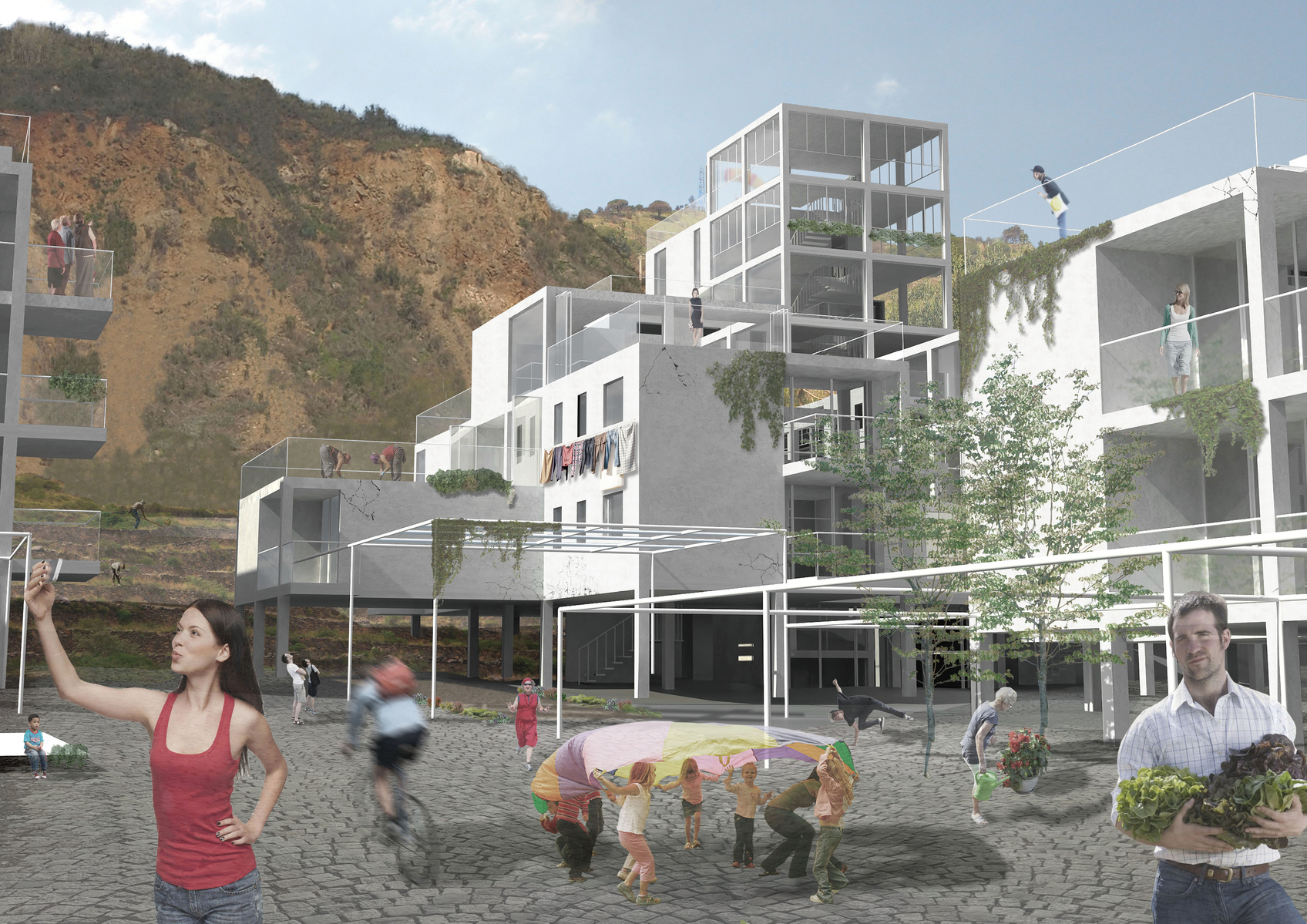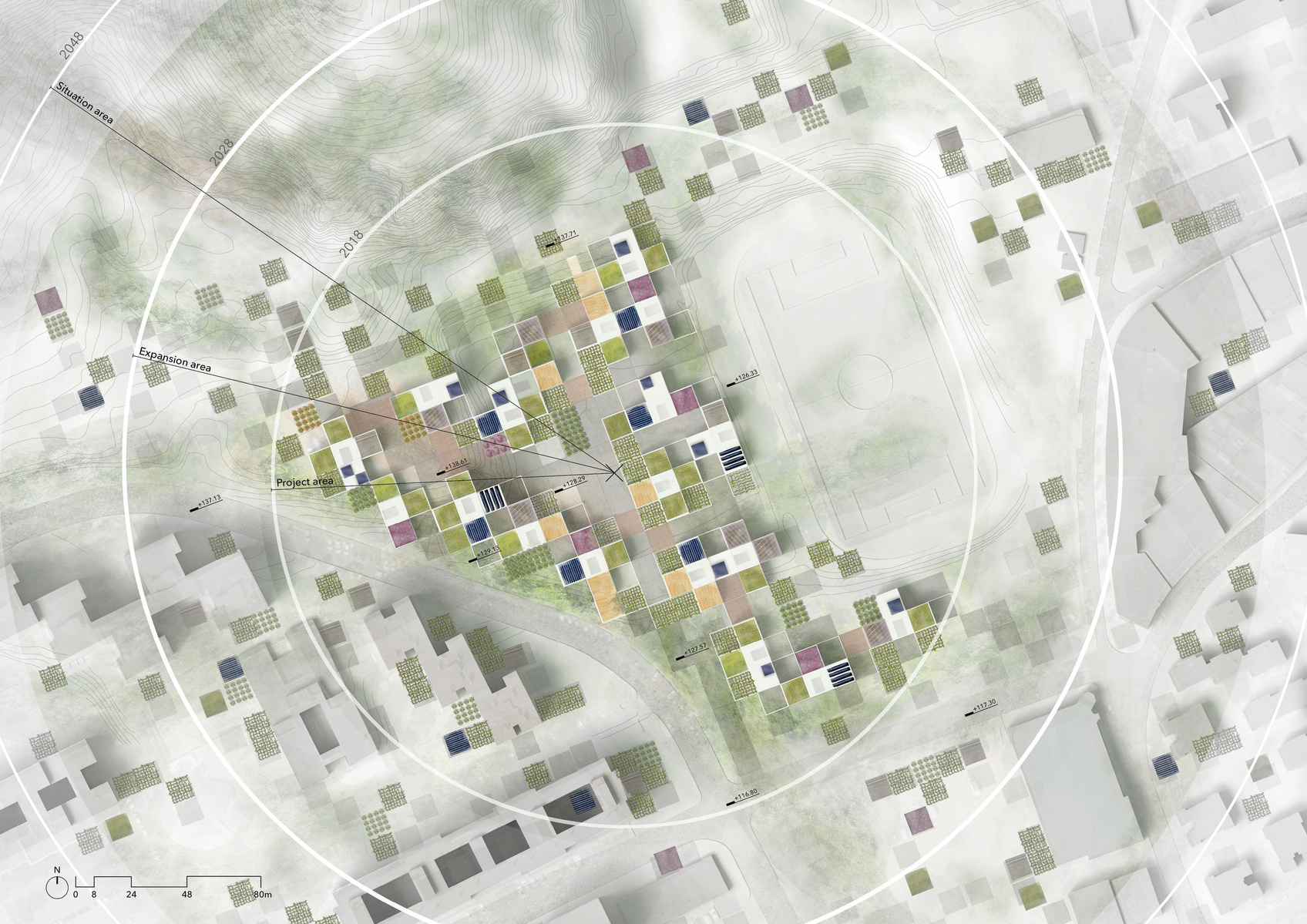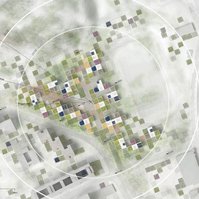 Location: Barcelona, Spain
Term: May 2017 - July 2017
Type: Competition
Co-worker: Ivan Filipovic, Shohei Yamashita, Yukie Takasu, Mei Morimoto, Yuumi Ishii, Shun Kato, Andrea Bonaiti
City scale developmental strategy - Porousness concept explanation -
This project was a submission for an international competition, which its theme was to propose and define a "Productive City".
The project locates in Canyelles, suburban district in Barcelona, right beneath the Collserola mountain, which proposes a long-term city revitalization strategy by applying porousness concept to produce public spaces, greenery and places for citizens to get together. Examining social background and historical context, as the city blocks became more heavily populated, urban tissue could no longer support and provide a desired high quality of Life in the area. Deteriorating conditions inevitably led to decreasing in significance of public spaces and lived environment.Therefore, project design proposes creative (re)production of green spaces, with dual purpose: enriching quality of city life and utilizing concept of urban agriculture, that are both closely tied to necessities of evolving considerations regarding sustainability. Proposed diagramatic map depicts areas with recognized potential for applying the design concept to become a truly productive city; these sites are chosen in terms that explain: presence of public spaces, greenery and the density of city blocks. Proposed design concept of urban patchwork and flexibility, will surely spread outside of the boundaries of Barcelona, enriching the city's quality, giving it an additional epithet of a productive city.
Towards a Productive City - Transformable Vegetable Trellis -
Thorough consideration was given to the concept [and request] for productive city. Proposed design argues there is not one single way to be productive or a single definition or valorization of a product.Consequently, freedom and abundance of choice was given to future inhabitant to pick and choose how they will be productive and contribute to the community, both on neighborhood and city scale (or not produce and contribute in any way, as that is a valid choice as well).
The design was driven by imagining a unit inspired from that of a"vegetable trellis", which enables both horizontal and vertical agricultural activities. By defining these trellis as a structural foundation that can be modified easily by hand, the trellis was given an opportunity to be transformed into varieties of public spaces, encouraging residents to spontaneously create spaces they desire, which can also be seen as "Productive Space making". The trellis can be both adaptable and extensible, seeking possibility of future expansion which offers an alternative solution towards lack of public spaces, green spaces,throughout the city of Barcelona.
Production System - Rainfall use and diverse Vegetable Patches -
Previous analysis considering the amount of rainfall in Barcelona,insisted the possibility of using, recycling the rainfall through its production scheme in our proposal. The residential building includes rainfall filtration and circulation system throughout its structure,collecting rainfalls on the roof while using them step-wisely through four types of different production system : Rooftop Hydroponic,Compact Agriculture, Vegetable Trellis and Soil attached agriculture.
Mediterranean climate of Catalonia provides ample possibilities for cultivation of various types of agricultural products to occur in the project site. Previous research indicated fruits and vegetables listed, and represent a "catalogue" of products that can be grown and harvested, to be chosen freely by residents. The varieties of "agriculture patch" enables diverse scheme of agricultural production to occur, with the combination of transformable public spaces, achieving the true essence of "Productivity".
Patchwork and Flexibility- Adaptable module -
The main focus point as well as core concepts are embodied in conceptual terms of patchwork, flexibility and low-rise-high-density (LRHD). The design of the building module emphasizes processes of self- determination and flexibility, by offering shared, public unit defined as "Transitional Space" in each modules. By doing so, the residents create patchwork of functions, forms and activities spontaneously, that seamlessly fit together and enrich one another.
By allowing further adaptation and expansion of the units, the whole project site, in fact, can be viewed as aTransitional Space: bridging existing discontinuity between Canyelles city and the surrounding districts, encouraging new connection between the city and Collserola Mountain. Through the productive process of space making, the residents will not only grow agriculture,but also cultivate good neighborly relationship and the newly developed project site area will facilitate these activities.